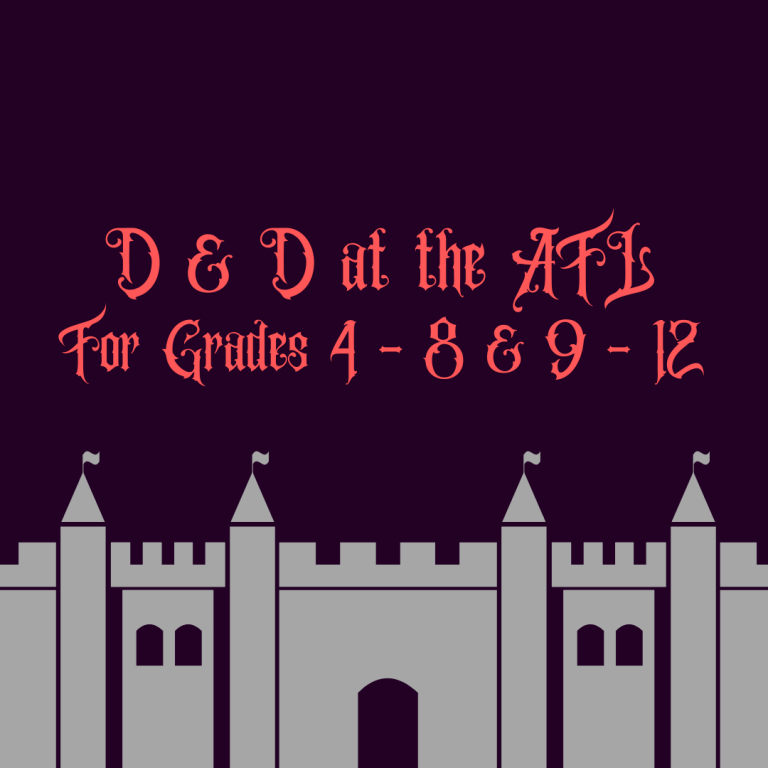 Hear ye! Hear ye! It has been decreed that youths of the grades 4 through 8 & 9 through 12 shall be invited to participate in the Dungeons & Dragons club at the esteemed AFL. To sign up, simply call (717) 867-1802 or email Youth Librarian & Dungeon Master Calah Reece at creece@lclibs.org! More information about each club is available below. Space is limited; sign up before it's too late!
Dungeons & Dragons for Grades 4 – 8
Campaigns are currently active; check back at a later date or ask to be put on our waiting list!
Dungeons & Dragons for Grades 9 – 12
Call or email now to register for the next campaign! There are still several slots available. Campaign details are listed below.
Campaign Start Date: November 6 from 5 – 6 PM; Meets 1st & 3rd Wednesdays each month